The first five slides from the presentatiuon on Wikipedia at the
Poole & District Philatelic & Postcard Club
on 15 November 2012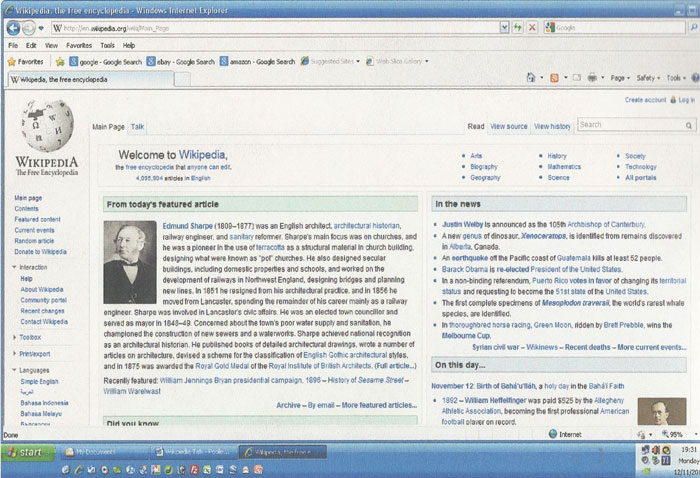 This is a typical Welcome page. The Create account | Log in are in the top right hand corner,
with the Main Page | Talk on the left of the next line,
and the Read | View Source | View History to the right.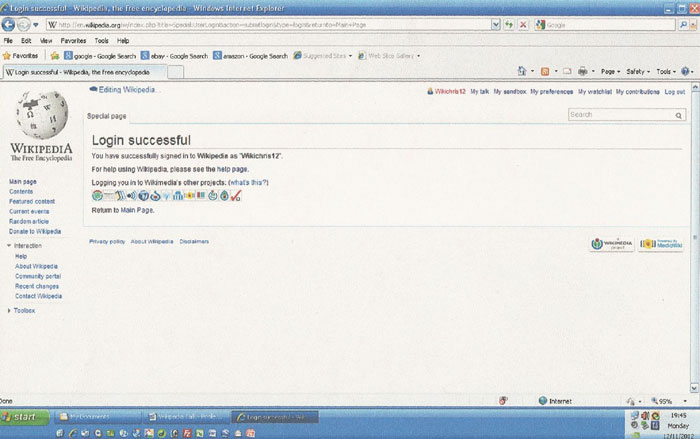 Creating an Account is a simple three step process.
Click Create an Account;
choose a User Name;
and choose a Password.
Once an account has been created, log in and the above page will come up, with your User Name | My Talk | My Sandbox | My Preferences | My Watchlist | My Contributions | Log out appearing in the top right of the page.
Click on any of these to proceed further.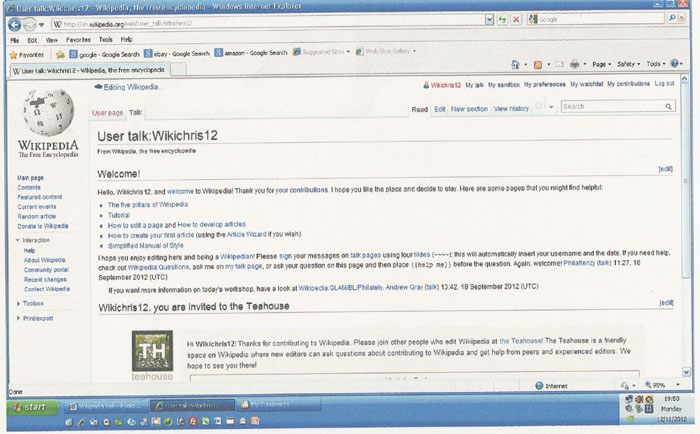 This is a copy of my first My Talk page.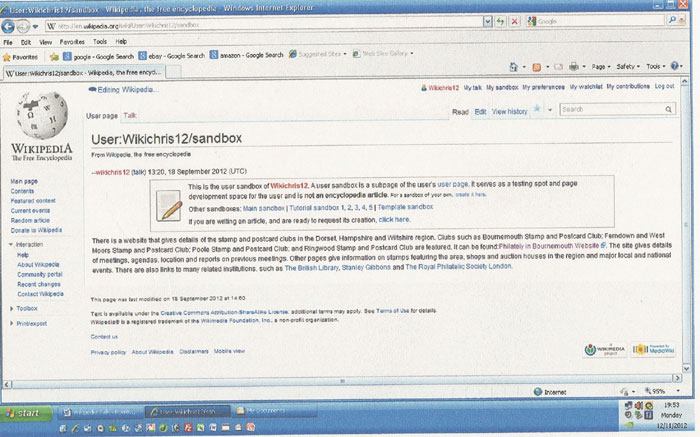 This is a copy of my first My Sandbox page.
The three basic guidelines for writing a good article include:-
1. Summary of the topic
2. Reason why the topic is notable, and
3. The article text with reference to credible source(s) about the article.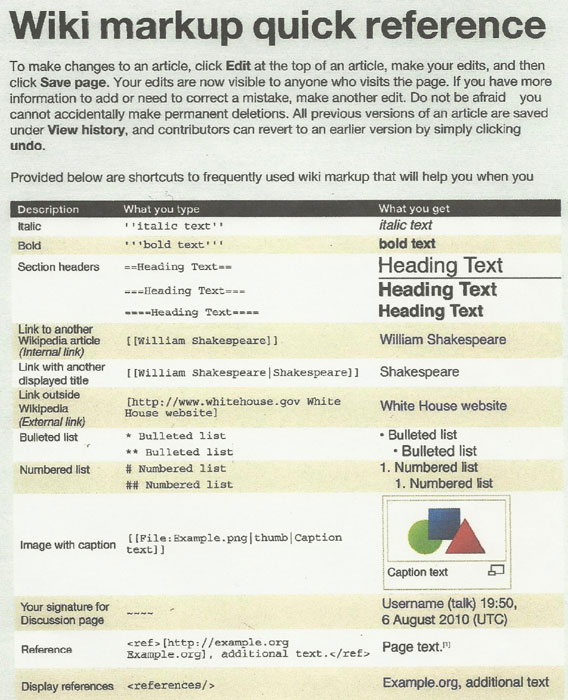 Above is the basic guide to the syntax to be used to make the article look correct.
By referring to already written articles, and a little practice, your first entry can soon be up and live!